The Academy of Fine Arts in Gdańsk,
The Armoury of Art
Targ Węglowy 6, Gdańsk
24.02-19.03.2017
curator: Robert Jarosz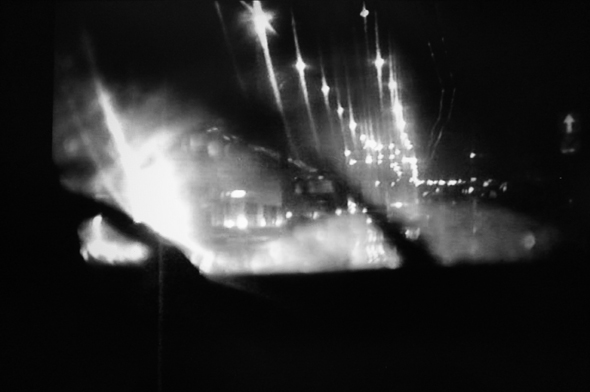 Jarosław Flicinski's exhibition "North Isn't South / Północ nie jest Południem is the first public presentation of his video works created in the years 1992-2002. The display in the historical building of the Armoury, which belongs to the Academy of Fine Arts in Gdańsk, is an event of special significance to the artist, who graduated from the Faculty of Painting at PWSSP in 1991.
Fliciński perceived solely as a painter, for years has been recording the visual and sonic aspects of reality, i.a. in Gdynia, Schaffhausen and Marfa. Those videos accompanied the creation of his important cycles of paintings such as Skoki do Wody (1992-1994) and Walls, with which they closely corresponded. The artist based his non-diegetic film forms on the opposition between the static and the mobile, and his contemplative realisations bear resemblance to the living matter of paintings.
The four-channel video projection is accompanied by a show by the American performance artist William Fussell, who creates a stage projection of Flicinski's state of mind, in which Gdynia isn't Marfa, and night isn't day.